How do you change the culture of an organization, a team or even a single person?
That's a question most struggle with even when they're not too lo-awarenes to ask it in the first place.
The short answer is that you do it by example, but whatever the frack that means even. Most goorus who tell you that sure don't know what it means.
A lot of it is about using high-level negotiation tactics that you won't find in a book.
Because NLP morons need NLP for a simple reason – they can't connect on a subliminal emotional level and make a permanent change with persuasive energetics.
The one thing to remember is that your demeanor, tone of voice and energy matter more than what you say specifically, although talking people in is often an essential part of it.
How do you get people to change their behavior permanently?
1. Unmatch the target's energy and use contrast to get the target's attention.
When they're loud and aggressive, you be quiet and menacing. When they are silent and passive-aggressive, you overwhelm them with wordage.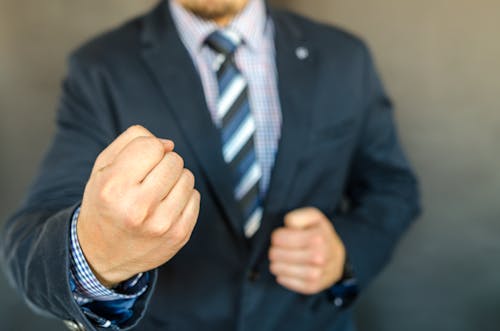 What matters most isn't so much the specific action and expression of your position, but making sure it's emotionally different, absurdly so, from where the person is at the moment of the transgression.
Why?
Because people are phone-absorbed parrot apes. Even if they do pay attention to your protestations and advice, they will forget it in the nick of time. Because they have a notification.
This is why you must make sure you grab them emotionally and make an imprint emotionally, so they will remember, consciously or not. Sometimes an emotional imprint requires no-emotion. If someone brings drama into your life, protesting probably won't get you far. Instead, show how bored you are to the attention-seeking drama queen.
For example, your target is being cocky and enthusiastic about something (stupid), return your best "meh" vibe. Show, don't tell, that you don't get what all the fuss us about.
That's one technique I use to discourage people without a sense of humor or those who make inappropriate jokes from making jokes while I'm around. It's worked better than just criticizing people for being rude. When you tell the socially clueless not to be rude, they just don't know how to, even if they want to follow your advice. Because clueless. And they will hold it against you either way.
Again, the point is that your emotional response should not make sense – positive or negative – relative to the emotions of your target at the moment. What unsettles is more likely to make a mark.
2. Have ZERO tolerance for verbal bullying.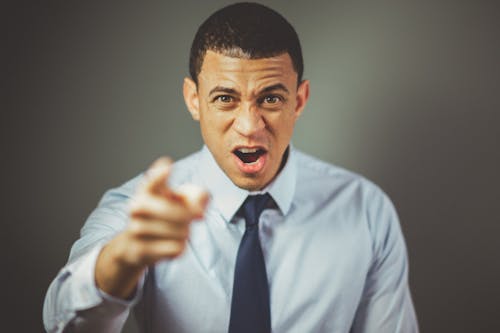 Everyone has been in the proverbial "I'm never going to hear the end of that" situation. It can be that someone is trying to manipulate you by bringing up something you did wrong. It can just be a demand on your time or cryptowallet that they just keep repeating until you cave. It can be an employee that sabotages the team by parroting the same pointless complaints all the time.
The specifics don't matter. You don't want to let word-bullies act as the energy vampires that they are, and you certainly don't want them to get their way.
The solution is remarkably simple.
The moment the person approaches you and starts word-bullying you again, start talking about a subject that your verbal nemesis finds very unpleasant. For example, if the person has Trump derangement syndrome, you start talking about Trump – anything about him, doesn't have to be provocative in its own right. Do not engage in any way with the words the person is saying, don't give any attention-energy to the word-bullies' agenda. Your agenda is to unsettle the heck out of them by talking about something they haet hearing about. Give them a taste of their own medicine thrice over.
This technique works better the more indirect it is and if you create a pattern by using the same topic to counteract the verbal assaults. That way even if they get used to it, there's a good chance it will get aggravatingly boring. Be relentless. With most people, this will work pretty quickly to end the toxic talk.
3. Use negative reinforcement, not reactive reinforcement.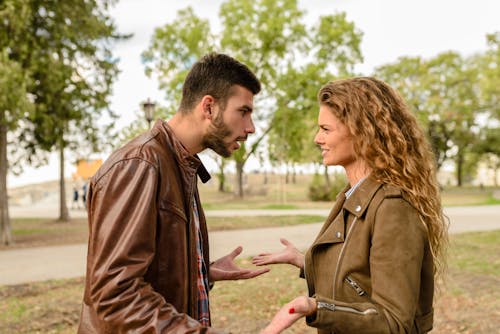 Some people are just aggressive and looking to pick fights, others use passive-aggressiveness to inflict damage, still others employ both for maximum effect.
The first step to altering the noxious behavior is not to feed it. Don't give them the reaction they would normally expect. For example, aggressive bullying typically evokes a fight or flight response – people react by getting confrontational or by caving. You don't. You mock the bully. Or use whatever other approach that doesn't fit the normie expectation of how you would react when facing a socially aggressive opponent.
The same heuristic applies when you're dealing with passive aggressiveness. The backstabber would expect you to get angry or unsettled by the passive aggressiveness. You don't. You point it out indirectly and laugh. Or do anything else you can think of that shows how much it's NOT getting to you. Just remember: show, do not tell.
I especially enjoy dealing with these types of situations in public because that adds an opportunity for public embarrassment. Some tar and feathers only make it more of a work of art.
In the case of passive aggressors, for example, one way to do that is to take at face value the insincere (passive-aggressive) thing they said or did and paint them as stupid or incompetent for taking that position. If someone on your team is trying to sabotage your project by proposing something that will stall you forever, instead of getting angry or disagreeing with the proposal, show interest. Ask questions about how the thing will get done, show "genuine" curiosity about it. Keep questioning the person in a friendly manner until it's obvious to everyone in the group that what's being proposed is incredibly stupid and will never work. But never say so yourself.
Now, remember that there will always be those who are too loiq and lo-awarenes to even get it. Them you discard as quickly as possible because nothing good will come of dragging around a millstone hung over your neck.
And if you get value from the daily missive, become a supporter over at this link: https://www.patreon.com/join/startupdaemon