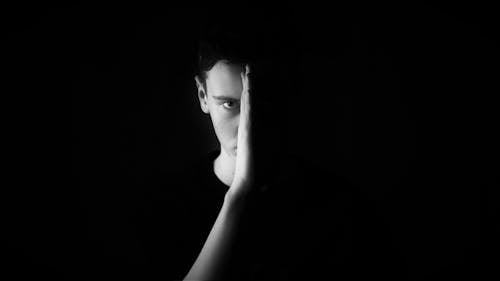 If you're into affirmations or NLP or any other crude form of semantic neuroprogramming, you're probably doing it wrong and not getting much out of it.
Because the person who taught you this method or that is probably just another victim of the fractured culture. Observes it but doesn't See it. Does it but doesn't get it.
Most people who use those techniques do it without deep understanding why they might work – and when they might not.
You don't need a PhD in neuropsychology to use them, not at all.
The issue is that the online gooroos can't really teach you how to use them outside of blind copying. Literally, in the case of written affirmations.
A few months ago I gave away to subscribers only a neuroprogramming technique I had used with great effect – and fast! I requested that if you use it, you write back with what you got from it.
Some of you did email me results, and they were rocking.
But I'm sure that for the vast majority of recipients it was baffling and likely ineffective.
Why?
Because the fractured culture has programmed us to fixate on words and semantics, never how to use our emotional energy as the jet fuel that it is.
Affirmations work for a small proportion of people because a very small proportion of people are able to stick with their affirmations. Because a very small proportion of people have strong goals.
Here's the thing.
Weak decisions and vague desires are destroying your life because they don't have the emotional energy of manic determination, not because they lack in planning or specificity or any other semantic technique that can help you along.
Affirmations act as a focal point of emotional energy for a very small proportion of the people who use them. They are already angry, hungry, determined. The vast majority of people who try to use affirmations lacks the emotional charge in the first place, and so the spell never sticks.
This applies to every neuroprogramming tool you could ever try using.
Emotion first, anything else second.
Without the emotional content, the emotional energy as a driver, you're running on empty and likely to quit or get nowhere. Slim chance of success. And "it doesn't work, your woo-woo".
It's like trying to sow on a steep slope of solid rock – every once in a while a seed will fall into the right crack, take root and become a big tree. But most seeds, in their millions, just bounce back and down to the bottom of the ravine, where they get washed away by floodwater and eaten by fish.
Plant your neuroprogramming seeds on the fertile soil of emotional energy. Get angry, get hungry, get decided before you do your affirmations or whatever it is you do.
One trick you can use is to become a supporter on Patreon as a commitment to improving your life. Every month you're slacking off, that charge on your card will sting a little bit, it'll make you feel like you didn't get your money's worth.
And that's your emotional charge right there. All you have to do is direct it.
Or don't.